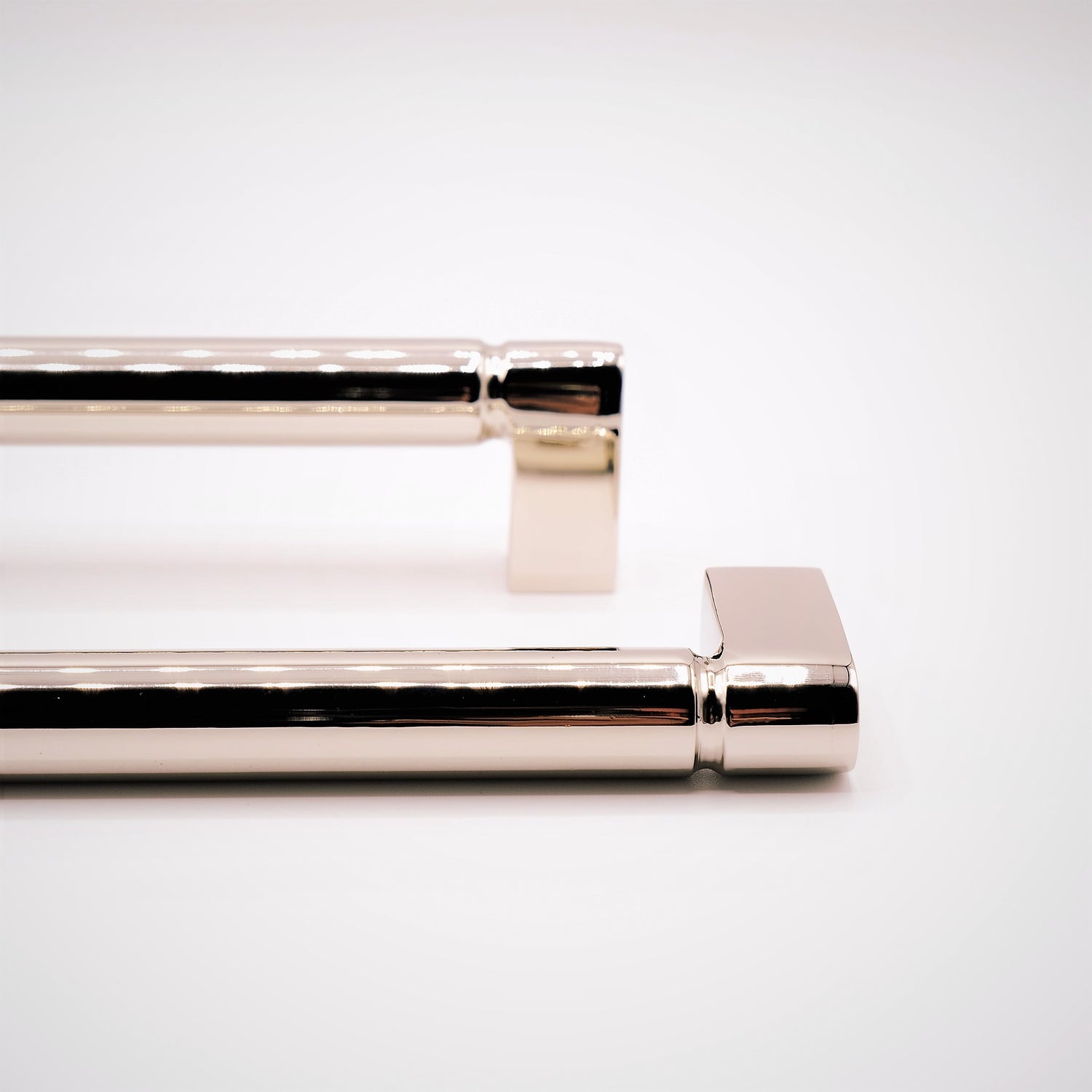 Looking for something very specific?
See something on Inspire Hardware
that looks great but you need a different size?
We are able to customize a lot of
what we offer on the site. We can typically customize material, finish, size, other small design details.
We can also create something completely new from your design.
Lead Time

Please keep in mind we do our best to customize orders quickly, but development time usually takes a minimum of 8 weeks from the time the order is paid for, to when the order is ready to ship from Seattle.

 

This is due to the process of developing prototypes, manufacturing the items (usually by hand), and then applying the desired finish by our expert finishers.

Cost

Custom orders require a minimum of 20 items of the same size and finish.

 

Please keep in mind that orders of fewer than 50 items will typically run at about $200 per item.

 

If you're interested in a different size from the items listed on the site, cost depends on the size you're interested in.

 

If you're looking for a different finish, most custom finishes are abouta $20-25 upcharge per knob, pull, etc., depending on the size and finish.

 

Trade Account or other discounts are not available on custom orders.

 

Custom Order Changes or Cancellations

Once a custom order design is aligned with the customer and production has started, we are not able to make changes or cancel an order.

 

Custom orders take a lot of time and resources to develop. These orders do not qualify for the standard returns and exchanges policy.

 

Custom orders are final sale.
In order to get you an accurate quote, please fill in the form below with as much information as possible.
If you need help with decisions, we're here to offer a lending hand as well!